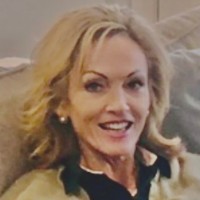 Donna Love Tiemeyer, LPC-S
Experienced Licensed Professional Counselor (LPC), for over 30 years with a demonstrated history of working in the Behavioral Health Care, Dual Substance Use Treatment industry, as well as Physical Medicine Rehabilitation in Clinical and/or Business Development roles, as well as LPC Supervision for Interns.
Deeply passionate about being a vital member of Clinical, Ministry, or Residential treatment teams that bring hope and restoration to hurting lives. Grew up in South America as a "Missionary Kid" and thus at an early age developed a passion for cultural diversity and fell in love with helping people of all walks of life discover meaning and acceptance.
Trauma- trained with strong emphasis on Cognitive Behavioral Therapy and wellness, with a Christian approach also offered to those seeking to include prayer and biblical wisdom as therapeutic modalities.